Sociology! When you have a course with a name like that, you can't assume that the career options after pursuing this course will be extremely limited. There is a belief that sociology careers will only lead to one thing; working for the betterment of society. This article proves that it is a myth by looking at alternate careers that you can opt for.
1. Enter the judicial system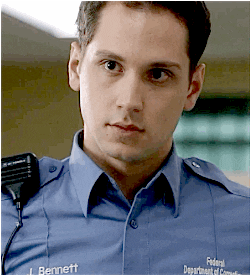 Image Source: http://media.giphy.com
Yeah, you read that right! You can actually have a career in criminal justice after doing Bachelors in Sociology.  Sociology doesn't look all that bad now, does it? With the grounding sociology provides you in group behaviours and human interactions, it definitely prepares you well for a career in the corrections department, rehabilitation of prisoners, the justice system and even law enforcement. Talk about being badass!
2. Work for the government
Image Source: http://38.media.tumblr.com   
When you talk about opting for a career that gives you job security, it doesn't get any better than working for the government. Always wanted to bring about a change in the world? Believe it or not, getting a degree in sociology will actually help you do that. Whether it's drafting and analyzing government policies, conducting social science analysis, or even working for homeland security, all of this is achievable after doing sociology.
3. Become an advocate
Image Source: https://s-media-cache-ak0.pinimg.com
And the choices keep getting better and better. So much for just being limited to social welfare; careers after doing sociology even include advocacy! If you feel passionately about human rights getting violated (go you), or if you are worried about the state of child welfare or our environment, you can always speak out about it and actually get paid for it. Doesn't sociology look like a gold mine now?
4. Become a writer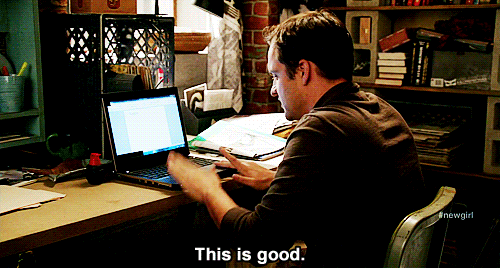 Gif Source:  http://media.giphy.com
And we have something for the creative minds as well. Doing sociology can easily get you a career in writing as well. Be it reporting for magazines and newspapers, technical writing, or even managing public relations (written communication), sociology prepares you well for any of these careers. Missing out on that English Honours degree isn't going to end all your chances of a writing career!
5. Get into education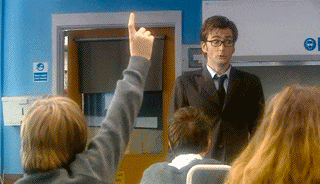 Gif Source: http://media.giphy.com
Finally, you can also opt for a career in the field of education. If you've never been able to get over your school or college life (just like many of us haven't) you can always go back to them to pursue a career. Whether it's for educational research, managing Alumni relations and placements or even taking up teaching, you can go for all of it with a sociology degree.
So there you have it. You can no longer believe that sociology is a course that gives you limited scope. In fact, it actually is one of those courses that leave you spoilt for choice where career opportunities are concerned. So next time, before you make fun of your friends for doing sociology, just remember that they might end up in pretty influential places some day.