For some students, bunking classes is a strict no-no, while for others, it's old hat. The former may enjoy the occasional skipped lesson to pursue half an hour of peace in the canteen; however, for the latter, even bunking becomes a generic activity after some time. Here are 5 fun things you can do when you bunk your classes.
1. Create a series of Vines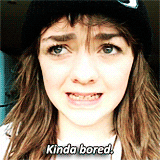 GIF Source: http://media.giphy.com
Vine is where the cool kids are at these days. These 6 second videos are quite popular on the Internet and can be a great way for you to document different days. Spend your next stolen hour creating a Vine. At the end of the academic year, you can probably compile all your Vines and have a short film about everything you've done when you've skived off classes.
2. Sneak into a different classroom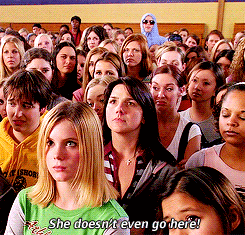 GIF Source: http://media.giphy.com
Though attending a different class may sound counter intuitive to bunking, this is a fun way to test your stealth skills. Sneak into a class in a different department and see how long you last there. The key is to participate in the lesson and even interact with the students. You'll have a great story to tell if you can pull this off.
3. Eat everything in the canteen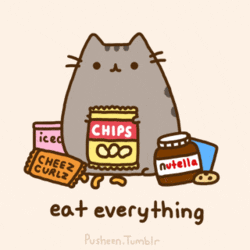 GIF Source: http://media.giphy.com
More often than not, canteen meals are usually rushed. Now that you have this amazing hour to yourself, it's time for a fun food challenge. Find out how many different meals or snacks you can eat within that hour. Hogging is never a waste of time.
4. Befriend a fellow bunker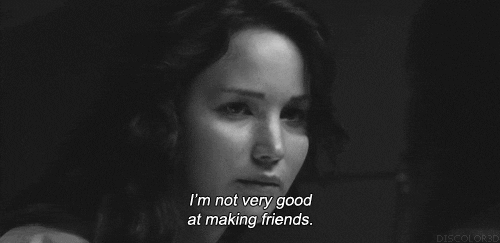 GIF Source: http://media.giphy.com
It's so easy to bunk with your friends. Try skipping a class alone and then search the campus for someone else doing exactly the same. When you find them, have a nice little chat.  At least the hour will pass pleasantly. You may even make a friend in the bargain!
5. Find a hidden nook to introspect
GIF Source: http://media3.giphy.com
This may not be as typically 'fun' as the other activities mentioned on the list. However, campus life is often crowded, loud and effervescent. So, find a quiet spot on campus to sit by yourself and gather your thoughts. Maybe use this opportunity to meditate as well. Who knows, the next big Indian invention or the Great Indian Novel might be born during these quiet hours!
Bunking classes is a major part of campus life. Though you should ideally stay above the blacklist mark, there's nothing wrong with skipping a class or two. With these fun activities for bunkers, you can even enjoy doing the same alone!
(Written by Kajoli Anand)