Indian students are notorious for way they proliferate across the globe in their quest for quality education, but not all of them know how to enjoy their foreign education experience to the fullest. Perhaps there is a guilt complex at the root of it; I've heard many people say that since they are spending so much money on this experience, they have to focus solely on studying and not 'waste' away their time. I'm here to tell you that the money is as good as wasted if all you do with your time is sit in classes, hunch at your study desk and stew in the library! Go out, explore the world, and use this guide to make the most of your years abroad!
1. Branch out in your social life
Image Source
Stereotypes can be depressing but you know what's more depressing? When they turn out to be true! One of the most popular stereotypes about Asian and Indian students – that they stick to their own cultural group and don't socialize with other nationalities – is sadly very much based in reality. There is really no reason to practise this kind of selective socializing when abroad:
If you have poor English skills, having English-speaking friends is the best way to improve your verbal grasp on the language.
If you're suspicious of strange customs, it's about time you broadened your mind with some multi-cultural socializing.
And seriously, when else are you going to get the chance to make friends with people from countries as far flung as Chile, China and Cambodia?  If you ever want to travel, you'll be guaranteed a couch in practically every continent
How to go about it: Of course, it might be that you want to make friends outside your comfort zone, but can't. Some of the activities listed below might just help you meet like-minded people of different backgrounds.
2. Do some fun extra-curricular activities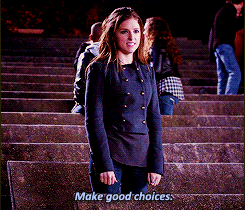 Image Source
A good university will have a diverse range of societies, clubs and activities and this is one of the biggest USPs of a foreign education. You just don't get to see that kind of resource and time allocation dedicated for extra-curricular activities here in India. This isn't just about resume building! Whatever secret talent or hobby you've been hiding, this is the time to explore it. And sure, you can opt for the cliché debating clubs and music societies, but the real fun lies in discovering that there is a whole bunch of people who gather to play Quidditch on Sundays and you can be a part of it!
How to go about it: There will be plenty of information in your welcome package. Most universities will organize a fun activities fair at the beginning of each semester, which is the perfect time to sign up. From Gardening Clubs to Science Fiction Magazines, from Ice Hockey teams to Shakespeare productions, there are an amazing number of exciting extra-curricular activities waiting for you!
3. Explore the local art and culture
Image Source
Seriously, do not become that person who has never gone beyond the dormitory-class-groceries-dormitory route. It's a magical thing to be young and alive in a country that is so far from everything you know.  You should be spending as little time as possible within the four walls of your bedroom.
How to go about it:  Don't be a tourist, be a traveller. Just set out on foot without a set agenda and discover the hidden nooks and crannies of the city, the hide-away restaurants with excellent local cuisine, the peaceful gardens and the rowdy local bars. Go with your friends for a play you'd never dream of watching otherwise. Attend a music performance. Eat some disgusting local speciality. The little memories are what you will treasure forever!
4. Network till you get work
Image Source
This cannot be emphasized enough. Getting employment post your graduation is hard enough nowadays, but if you don't make the effort to network, you'll be a lost cause. Add everyone you can on Facebook and LinkedIn (but don't come off as creepy) and make sure people know about your interests, qualifications and long-term plans.
How to go about it:
strike up conversations with students from different courses
keep a tab on all campus meets and greets, career seminars, lectures and placements
keep in touch with ex-employers, even the restaurant owners and managers from your minimum wage job
Most importantly, foster long-term relationships with the faculty members. Take advantage of the open-door policy. A great mentor can help you get the big break you want.
5. Make the most of the extra academic resources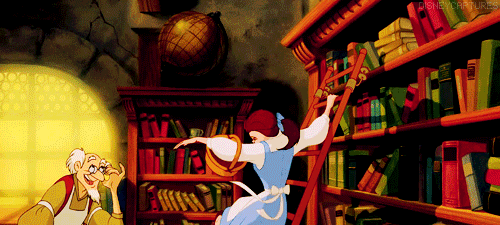 Image Source
Foreign education often costs a bomb, but there is a reason for that. They provide fantastic resources for their students: humungous, well-stocked libraries, access to extensive online academic resources, and regular seminars with illustrious scholars and experts. This is what really distinguishes a foreign education.
How to go about it:
Speak up in class and engage with the lecture
Don't be intimidated by independent projects: take it as the chance to build some invaluable research skills
Read the latest research journals. This is the best way to build a current and updated knowledge base
Discuss your doubts, thoughts and concerns with the professor – independent thinking is expected of you and it will help you keep abreast of what they expect of you as well
The whole idea of leaving everything familiar behind to immerse yourself in an unknown culture, country and education system is as terrifying as it is thrilling. Not everyone is cut out for travel and adventures; but studying abroad, even when it seems to be a nightmare, can teach you a lot of lessons beyond the classroom. You will discover yourself, your interests, your hidden abilities and your grown-up side! But one thing you'll sorely miss – ghar ka khana!